What CoreStack Helps You Solve
Enterprises face significant cloud challenges including unpredictable and unabated cloud costs, ever growing security risks, stringent regulatory compliance needs and operational complexities as they navigate the digital transformation journey. CoreStack helps enterprises overcome these challenges by offering deeper cloud visibility, preventative governance guardrails, and automatic remediation. With a unique Cloud-as-Code approach that uses deep AI/ML, declarative definitions, connector-less model and a patented cloud service-chaining technology. CoreStack continually innovates to harness the real power of cloud by leveraging contemporary approaches, such as well-architected framework, shift-left, workspaces or virtual desktop infrastructure and more.
We help you with:
Integrated and continuous governance across FinOps, SecOps and CloudOps

Automatic assessment against best practices and well-architected framework

Seamless and autonomous multi-cloud and incident management support

Reporting, recommendations and remediation in a single pane of glass
NextGen Solutions to Solve Your Cloud Challenges
CoreStack's solutions provide transformative value to enterprises and helps them boost cost optimization, security, and operational efficiencies for enterprises through its NextGen cloud governance offerings — FinOps, SecOps and CloudOps.
FinOps | Optimized and Managed Spend
CoreStack's comprehensive FinOps solution enables enterprises to efficiently manage multi-cloud costs with financial accountability through a unified and seamless experience. Assess FinOps, gain visibility into overall-cloud spend, get forecasts & budgets, optimize costs and operate with cost efficiency.
SecOps | Assured Security and Compliance
CoreStack's SecOps is a powerful solution that enables organizations to proactively govern security operations autonomously, and achieve continuous cloud compliance against the evolving industry and regulatory standards. Get a unified visibility into security threats, attacks and vulnerability data, and remediate for assured security and compliance.
CloudOps | Streamlined and Automated Cloud Operations
CoreStack's CloudOps solution enables enterprises run lean, intelligent, and cost-effective cloud operations by leveraging cloud-native capabilities. Efficiently govern multi-cloud operations with improved productivity and assured repeatability through a rule-based orchestration and seamless experience. Continuously assess maturity of operations, gain visibility, and integrate with custom enterprise workflows for efficient cloud operations.
Some Customers Who Benefit From CoreStack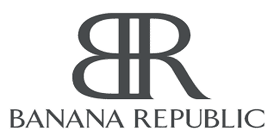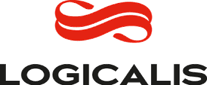 "With the many benefits of cloud does come critical issues around compliance, security, operations, consumption and cost. CoreStack solves these challenges simply and swiftly. It's a must-use technology that any enterprise adopting the cloud ought to embrace"
Jim DuBois Former CIO of Microsoft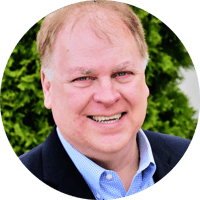 "While cloud adoption is rapidly on the rise in enterprises, so are the issues with ballooning cloud costs, operational hassles, compliance worries. CoreStack is uniquely positioned to solve these problems with their AI-powered cloud governance"
Abidali Neemuchwala Former CEO of Wipro